8 Things You Didn't Know You Could Do at an Urgent Care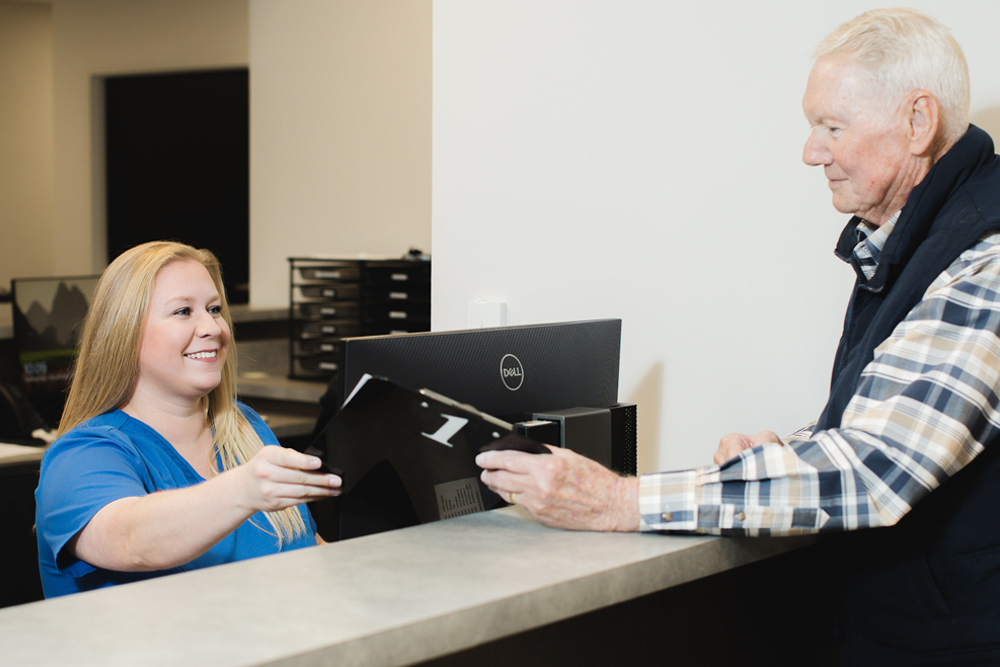 Sniffles, sprains, stomach upset–we all know the symptoms that send you running for the nearest urgent care facility. While minor ills and injuries are easily treated by our medical experts, Urgent Care of Fairhope offers even more services to safeguard your family's health. Prepare to be pleasantly surprised as we unveil 8 things you probably didn't know you could do at our urgent care facility. Let's dive into these hidden gems!
1. Diagnostic Imaging and X-Rays
State-of-the-art equipment isn't only for specialists! Whether you've had a clumsy fall or a mysterious pain, we've got you covered at Urgent Care of Fairhope. Our facility is equipped with the technology to perform in-house EKG and X-ray tests to help diagnose internal issues without the long wait times or bank-breaking costs of an ER visit.
2. Physical Exams
Need a physical for school, work, or your next sports season? Skip the long wait at your doctor's office and stop by our walk-in clinic six days per week. We offer comprehensive physical exams to ensure you're in top shape, whether you're hitting the books, the field, or a new career path.
3. Vitamin B-12 Injections
Feeling a bit sluggish? Our Vitamin B-12 injections can be the pick-me-up you need! These shots are great for boosting energy, improving mood, and even aiding in weight loss. And if your doctor has prescribed Vitamin B-12 injections, you can receive them regularly in our walk-in clinic with fast results and minimal fuss.
4. Breathing Treatments
Asthma or a bad case of bronchitis got you wheezing? Our walk-in clinic can be a breath of fresh air with breathing treatments that help open tight airways, loosen thick mucus, and improve every inhale. Give us a call or stop by the clinic on your schedule to speak with our staff and learn the ins and outs of our breathing treatments.
5. IV Hydration Therapy
Dehydration is no joke, especially in our steep southern heat. When you're well past parched, IV hydration therapy is a speedy way to replenish vital fluids, restore key electrolytes, and reduce uncomfortable symptoms. It's like a spa day for your cells! When medically necessary, our experienced team provides IV fluids with care and controlled precision in our safe clinic setting.
6. Occupational Health Services
Business owners and employees, rejoice! We offer a variety of occupational health services, including drug screenings, work-related injury care, pre-placement exams, DOT physicals, and more. Keeping your workplace healthy and productive is just another day's work for us.
7. Laboratory Testing
Accurate lab services shouldn't be a luxury. From blood and urine analysis to rapid testing for flu, covid, strep, and even pregnancy, our in-house laboratory services deliver easy, fast results in our Fairhope walk-in clinic. If you need more extensive testing, we work with Quest and Assurance Scientific Laboratories to provide professional results in a timely manner.
8. Flu Vaccines
Think you need to trek to your primary care doctor for vaccinations? Think again! Urgent Care of Fairhope offers the latest flu shot every season in our convenient walk-in clinic. Check our waitlist online to see our current wait times and pop in for a fast dose of preventative health.
Urgent Care of Fairhope is more than just a quick fix for those everyday health hiccups. From X-rays to hydration therapy, we're your one-stop shop for a surprising range of healthcare services. Next time life throws a curveball your way, remember – we're here to catch it with a smile and a solution.