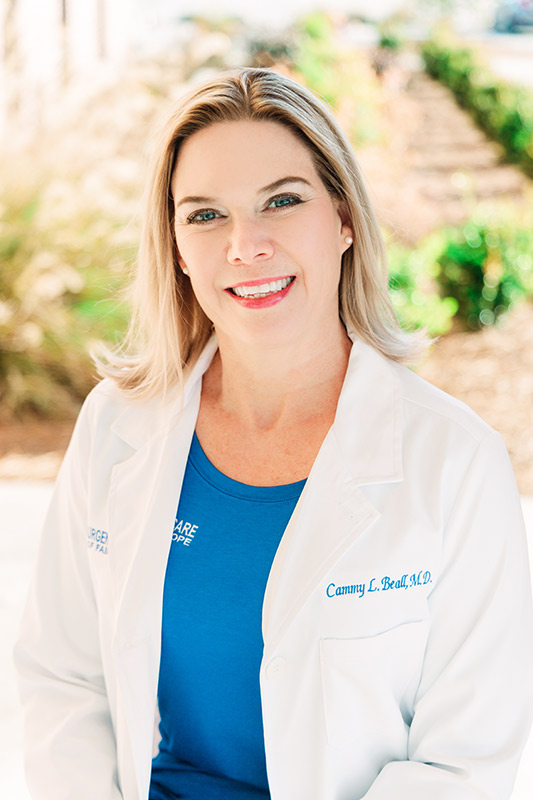 Cammy Beall, MD
Owner and Medical Doctor
Dr. Beall holds a Doctorate of Medicine degree from Louisiana State University Health Sciences Center in Shreveport, LA.  She attended two years of Obstetrics and Gynecology residency training before completing a residency in Family Medicine at the University of Tennessee. She was board certified in Family Medicine and practiced in this specialty in Fairhope until 2008. She is currently the only physician in Baldwin County who is board certified in Urgent Care Medicine and is a member of the American Academy of Urgent Care Medicine.  She has practiced urgent care medicine in Baldwin County for the past 13 years.
Dr. Beall has been married for 28 years. Outside of her profession, she enjoys yoga, exercise, reading, and spending time with her husband, four children and two dogs.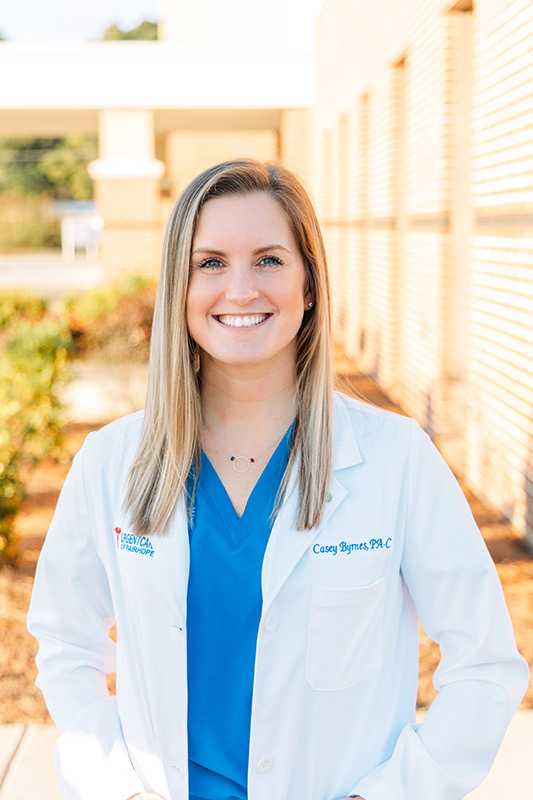 Casey Byrnes, PA-C
Physician Assistant
Casey Byrnes is a nationally certified and state-licensed physician assistant dedicated to excellence in patient care. She completed her Bachelor of Science degree in Biology at the University of West Alabama. She then earned her Master of Science in Physician Assistant studies at Nova Southeastern in Fort Lauderdale, Fla. Casey completed over a year of clinical clerkships in multiple fields of medicine in various medical centers and private practices throughout Florida and Alabama.
Casey has been practicing as a PA for 8 years with experience in orthopedics, urgent care, and emergency medicine. She has extensive clinical experience and is proficient in procedural skills, medical therapies, diagnostics, and records review and monitoring.  She is a member of the American Academy of Physician Assistants.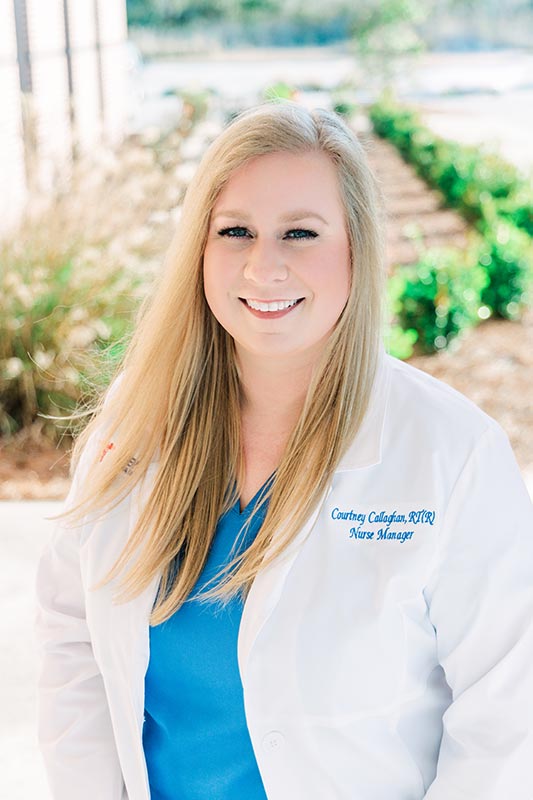 Courtney Callaghan, RT(R)
Nurse Manager and Radiologic Technician
Courtney Callaghan is a registered radiologic technologist and the Nurse Manager of Urgent Care of Fairhope. She earned her bachelor's degree in Radiologic Sciences from The University of South Alabama and has spent the last 12 years in urgent care.