New Year, New You: Healthy Ways to Start 2023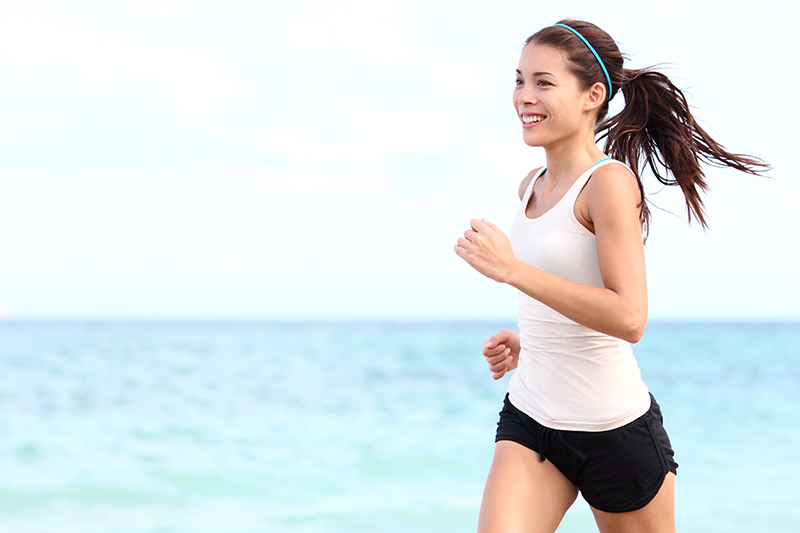 This is the year – the one where you'll eat right, exercise often, and practice lots of soothing self-care. We all start a new year with the best of intentions, but most of those healthful resolutions are on the back-burner by Mardi Gras. That's because most of us dream too big and set unrealistic expectations for ourselves. Being healthy is a lifestyle, and it's best to take your transformation to better health a few small steps at a time if you want long-term success.
Which means now is the best time to start! As we approach the start of 2023, keep these healthy ideas near your resolution list to start – and hopefully end – the year as a new, healthier you.
Drink more water.
This is one small step that can improve your health by leaps and bounds. Drinking plenty of water every day has countless benefits to your mood, your energy levels, your physical health, and even your appearance. Want to reclaim that youthful glow? Water is the key to bright, supple skin!
Aim to drink 6-8 glasses of water each day (more if you're also being active.) One trick is to carry a bottle marked with goal lines to keep you on track as the hours pass. Feel free to add fresh fruits or flavor enhancers to keep yourself interested!
Focus on Fitness.
It's hard to stick with exercise when you aren't shedding pounds – and dropping weight is hard to do. Instead of basing your success on the scale, try focusing on other forms of fitness to stay motivated through the struggle. That could be shaving seconds off your mile, swimming 30 laps without stopping, upping your curl weight or completing a fitness competition. When the goal is to get healthier, not thinner, the gains come far more quickly.
Begin with better nutrition.
Eating well is easier when you focus on adding in the good instead of cutting out the bad. Instead of restricting your favorite sweets, try adding an extra serving of fruits and veggies to one meal each day. You'll get a healthy dose of nutrients and minerals, and the extra fiber can help curb your mindless snacking!
Visit your doctor.
Start the year with a health screening to be sure you're putting your best foot forward. An annual exam is an important time to discuss health concerns, conduct routine tests, and even talk about your new health goals! Your doctor can help you create a diet or exercise routine that's realistic and suited to your current and future health needs.
Add Urgent Care of Fairhope to your contact list.
Despite your best efforts, illness and injuries will happen. When they do, Urgent Care of Fairhope is here to help you and your family feel better, faster. As you live your best life in 2023, keep us as your convenient walk-in clinic to enjoy expert care close to home all year long.