Is it Strep or a Sore Throat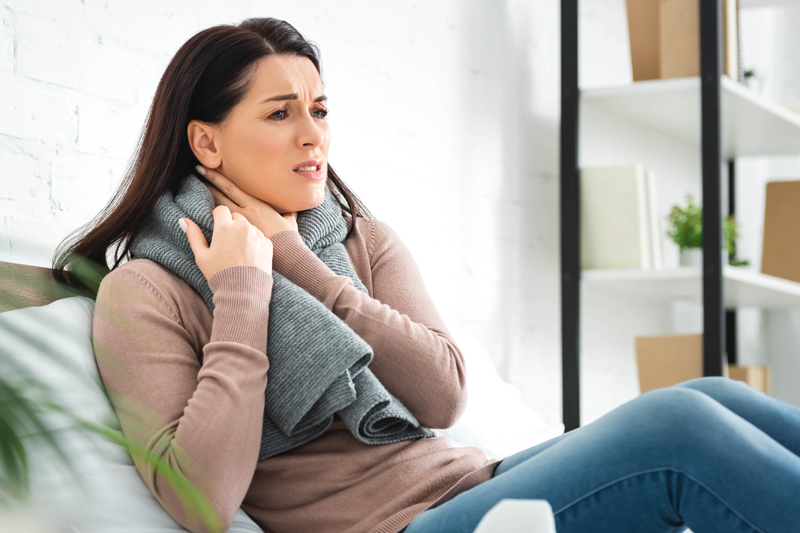 There are few things more inconvenient than a sore, scratchy throat. Throat pain can make it hard to eat or drink, swallow, and even breathe comfortably, especially if it's accompanied by other symptoms like fever or sinus congestion. And with so many potential causes, it can be hard to tell exactly what's causing your pain – is it just a simple cold or do you have something more serious? Could it even be strep throat?
We treat many sore throats at Urgent Care of Fairhope, especially during cold and flu season. But we know a trip to the doctor isn't high on your holiday to-do list, so we're covering a few basic tips to help you decide if your sore throat needs a mug of hot tea or a visit to our convenient walk-in clinic.
What is a Sore Throat?
A sore throat is a painful symptom that occurs with a variety of illnesses. Your throat may feel scratchy, dry, raw, or irritated. It may be red or inflamed, or you may have visible pus in white patches. It may also be difficult to swallow.
Sore Throat Causes
A sore throat can be caused by a number of illnesses or exposures. The most common causes of a sore throat include:
Viral infections like a cold or the flu
Allergies
Smoking or secondhand smoke exposure
Most sore throats can be easily treated at home with rest, fluids, and over-the-counter medications.
Less commonly, a sore throat can be caused by a bacterial infection. This is known as strep throat and can lead to dangerous complications if not treated promptly.
What is Strep Throat?
Strep Throat is a bacterial infection of the throat and tonsils caused by a germ called Streptococcus pyogenes. Streptococcus bacteria live in the nose and throat and are spread easily to others when an infected person coughs, sneezes, or talks. Strep throat is most common in school-age children but it can occur at any age.
Strep throat can only be diagnosed by a doctor using a throat culture, or a sample taken with a swab from the back of the throat. A rapid test can deliver results in minutes, or your culture may be sent to a lab for results in several days. If your test is positive, strep throat is treated with antibiotics.
Sore Throat vs. Strep Throat Symptoms
All sore throats share a common thread of pain and irritation. However, strep throat has a few unique symptoms that distinguish it from other causes of throat pain:
Severe throat pain that comes on suddenly
White patches on the tonsils or back of throat
Small red spots on the roof of mouth
Fever, usually in excess of 101 degrees
Swollen lymph nodes
A red "sandpaper" rash (a classic symptom of scarlet fever)
Unlike sore throats caused by viral infections, strep throat isn't typically associated with other respiratory symptoms. You are less likely to have strep throat if your pain is accompanied by any of the following:
Sneezing
Coughing
Sinus congestion
Runny or stuffy nose
Hoarseness
Urgent Care of Fairhope Can Treat Your Sore Throat
If you aren't sure what's causing your sore throat, Urgent Care of Fairhope can help. We offer rapid strep throat testing and send out throat cultures along with expert care to determine the cause of your sore throat to deliver fast, effective treatment. Visit our Fairhope walk-in clinic at a time convenient to you for compassionate care close to home – no appointment necessary.