Holidays on the Horizon: Easy Tips for Maintaining a Healthy Diet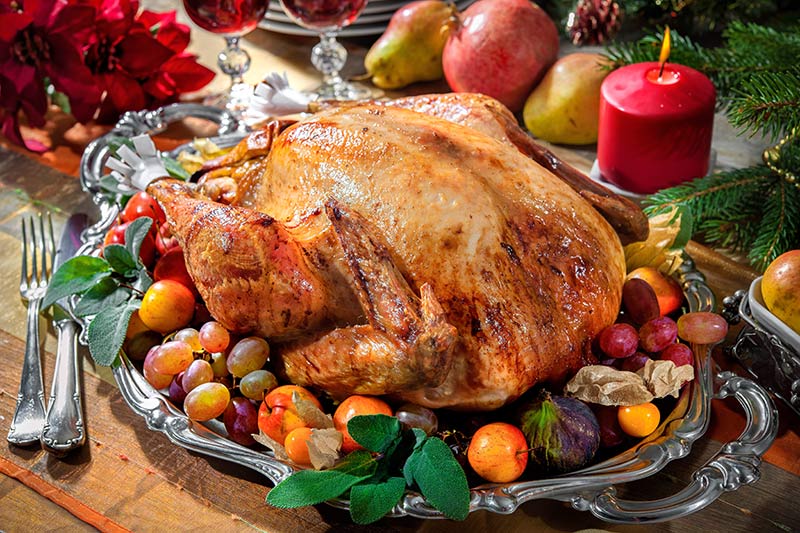 Santa isn't the only one who should worry about a holiday waistline. For most adults, adding a few extra pounds is just something that happens during the holiday season. How are you supposed to stick to a diet when there are so many treats to be savored? Isn't that what New Year's Eve resolutions are for?
Unfortunately, most people don't shed those holiday pounds in the following year. Most people don't shed them at all, increasing their risk for obesity, diabetes, cardiovascular illness, and other serious consequences. And if you have underlying conditions or dietary restrictions, those months of mouthwatering holiday spreads can be particularly hard on your health.
The good news is, the holidays don't have to wreck your diet. You can enjoy the family time, the festivities, and yes, even the holiday foods, without risking your health.
Make Healthy Swaps.
Your favorite holiday staples can be healthier with a few thoughtful swaps. Try plain Greek yogurt in place of full-fat mayonnaise, or opt to bake your turkey instead of frying it. Swap carb-heavy green bean casserole for fresh beans tossed in olive oil and topped with roasted almonds for that pleasing crunch.
Savor Slowly.
Avoid the temptation to scarf down that holiday spread. No matter how quickly you eat, it takes your stomach several minutes to send a signal to your brain that it's time to stop. If you eat more slowly, you're more likely to recognize that full feeling and avoid overindulging.
Practice Good Portions.
Speaking of overindulging, portion control is a key step in healthy eating during the holidays. Instead of fasting and feasting, focus on eating regular, properly portioned meals throughout the day. When temptation strikes, curb your cravings with small, mindful servings to indulge guilt-free.
Don't Go Hungry.
It's harder to make good choices when you're hungry. Before attending a holiday party, eat a healthy snack like a handful of nuts or a serving of your favorite raw veggies. This will make it easier to make mindful choices and budget your calories wisely.
Focus on Fruits and Veggies.
They may be on the appetizer table, but fruits and veggies are far more than finger foods. Even with other choices available, fresh fruits and vegetables should make up a majority of your meals. Aim to eat at least seven servings per day.
Stand Away from the Table.
If you're prone to mindless snacking, try to stand away from the food table at your holiday parties. Ideally, position yourself so that the spread stays out of sight until it's time to start eating.
Stay Hydrated.
The holiday season's focus on food can make it easy to forget how important hydration is for your health. Be sure to drink plenty of water throughout the holiday season. Not only will you feel better through the festivities, but staying hydrated revs up your metabolism and helps you feel full for longer.
Enjoy – In Moderation.
Like most things, moderation is the key to healthy holiday eating. You don't have to forgo your favorite treats and flavors – instead, treat yourself to a bite or two without regret. As long as you maintain a healthy diet for most meals, an occasional indulgence is what the holidays are all about.
If your health takes a turn during the holiday season, Urgent Care of Fairhope is here to help. Our exceptional walk-in clinic offers fast, expert treatment for a variety of common ailments and can fit you in on your schedule. Contact us today!