Health Check for School Prep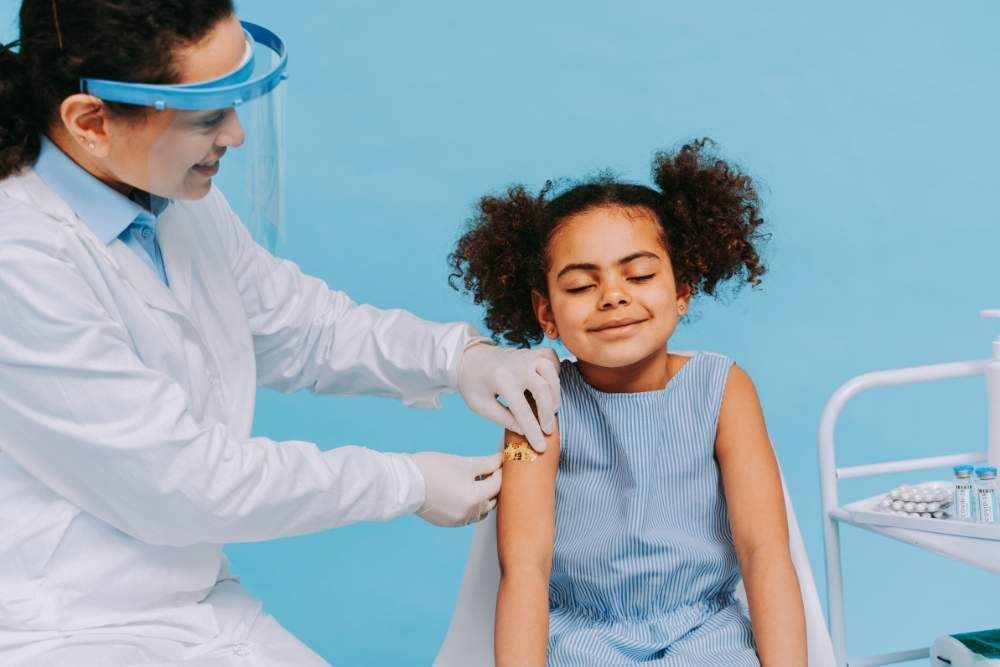 Your baby is all grown up and headed to kindergarten! Starting "big kid school" is an exciting (and sometimes scary) time for kids and parents alike. There's a lot to do to prepare your kiddo for kindergarten, from school registration and buying supplies to practicing good manners and soothing nerves. As your family knocks things off your school to-do list, don't forget a few health-related tasks to keep your kindergartener healthy and happy through the year.
Visit your doctor
It's a good idea to pay your doctor a visit before school starts. A routine physical can help ensure your child starts the year healthy and strong. It's a good chance to discuss concerns about things like eating habits, proper development, learning disorders, behavior issues, etc. that could affect your child's school experience. Your doctor can also help you complete any health forms needed to start the year, such as medication administration forms or immunization records. And speaking of immunizations…
School immunizations
Vaccines are the most effective way to protect your child from preventable diseases that could be harmful or life-threatening. In the state of Alabama, children entering kindergarten in a public school are required to submit a Certificate of Immunization (formerly known as a "blue card") to prove they are up-to-date on vaccinations.
Required vaccinations for kindergarten include:
DTaP (Diphtheria, Tetanus, and Pertussis)
IPV (Polio)
Varicella (Chickenpox)
MMR (Measles, Mumps and Rubella)
Don't wait for the back-to-school rush to schedule an appointment with your pediatrician or at the local county health department! Vaccine programs are available for those who need financial assistance. For more information, visit Alabama Public Health.
Start a sleep schedule
Getting enough quality sleep is a crucial part of learning, growing, and adapting – all things your child will need to do to thrive in kindergarten. Children at this age need between 10 and 13 hours of sleep each day.  If you tend to be lax about bedtime, it's best to start a sleep schedule early. Healthy sleep habits include a daily bedtime routine, set sleep and wake-up times, and a calm pre-sleep period that's free of screens or stimulating play.
Work on handwashing
Kids touch everything, and a classroom full of kids can create an awful lot of germs. Washing your hands is the best way to stop the spread and avoid getting sick, but it can be hard for kids to remember when – and how – to wash up. Before school starts, help your child practice their hand-washing skills and teach them to wash after using the bathroom, before meals, and whenever their hands feel dirty.
Help them navigate pre-school nerves
It's totally normal for kids (and parents) to feel nervous about starting school, especially if it's their first time being away from home for the day. They may worry they won't make friends, won't like their teacher, won't know the rules, or won't have a good time. You can help by encouraging them to talk about their fears and assuring them that their feelings are normal. Books like The Kissing Hand by Audrey Penn are also a great way to show kids that school isn't scary (and help them get ahead in reading!).
Add Urgent Care of Fairhope to your contact list
Kids get sick, especially during school. When your child has a minor illness or injury, our walk-in clinic at Urgent Care of Fairhope can provide fast and effective treatment to help them feel better and return to school as quickly as possible. No appointment necessary!