Summer Road Trips and Your Wellness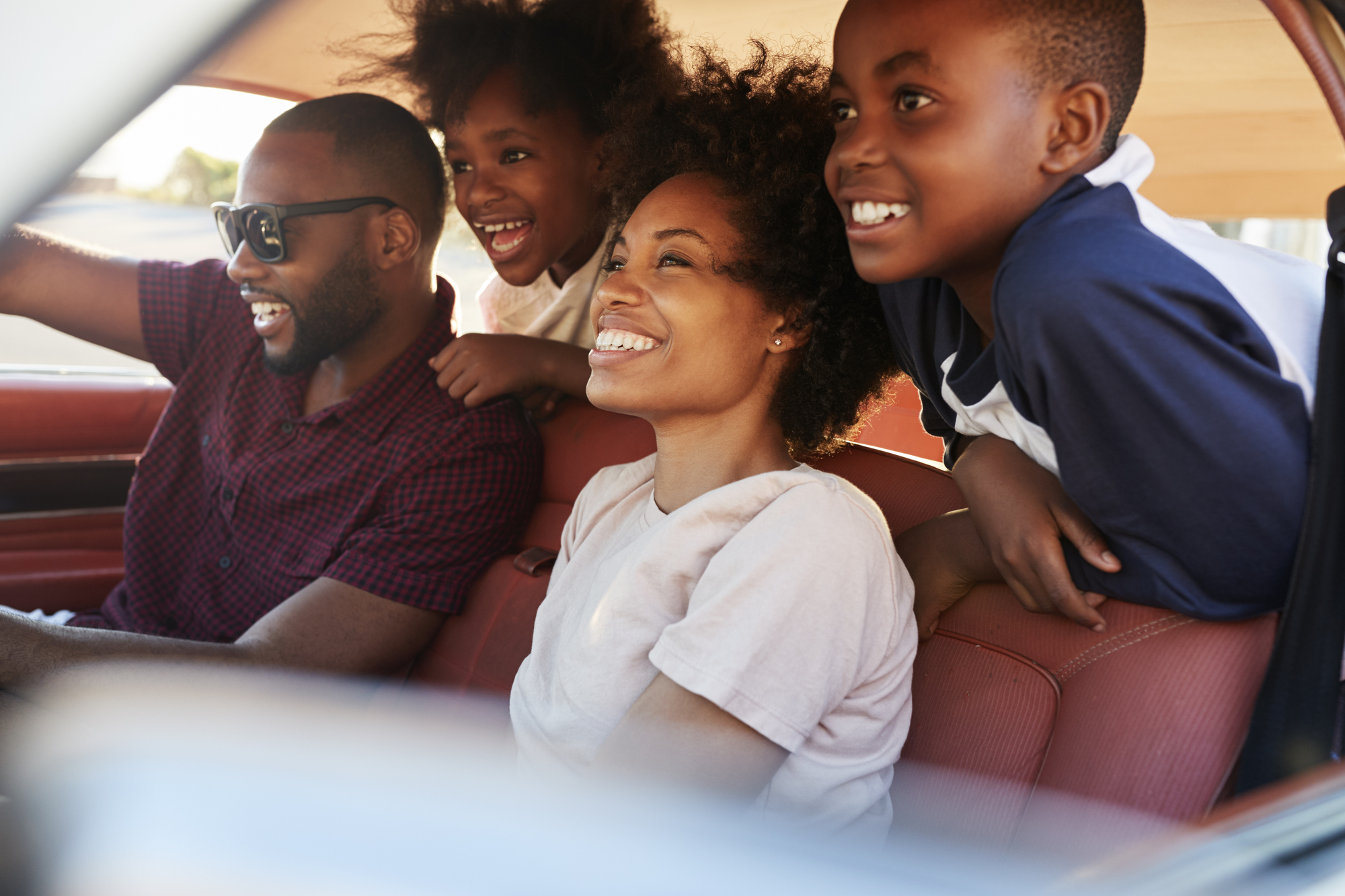 There's nothing quite like a summer road trip. Wide-open roads present endless possibilities, and you're prepared for them all with a solid set of wheels, a fun summer playlist, and your favorite passengers along for the ride. A road trip is the ultimate symbol of freedom and adventure, but it can also get in the way of your wellness.
Like any vacation, it's hard to stay in your wellness routine on a road trip. Hours spent sitting in cramped car seats and feasting on fast-food can leave you feeling bloated, sluggish, and irritable. If you're driving for a large portion of your trip, you could even find it hard to return to your good habits – and your good health – when you get home.
You don't have to let a road trip derail your healthy lifestyle. If the open road is calling your name this summer, take these wellness tips along on your trip for a happy, healthy adventure.
Pack healthy snacks for the road.
Just like your car, you need to fuel to perform at your best. Unlike your car, it's not easy to find good options at any convenience store along the road. That's why it's a good idea to pack some healthy snacks to stow in your car. If you have options like popcorn, whole fruits, trail mix, or whole-wheat crackers in easy reach, you won't need to settle for less nutritious snacks when hunger pangs hit. Pack them into individual serving bags to help avoid mindless munching!
Don't forget the H20.
It can be tempting to drink less when you're driving to cut back on bathroom breaks, but it's not a good practice. Staying hydrated is a key component of good health, even when you're not breaking a sweat.
To stay focused and healthy, drink plenty of water while driving. Bring a reusable bottle and aim to refill it at every rest stop. Avoid drinks like soda or coffee, which are diuretics that contribute to dehydration (and more need-to-go's)
Take frequent breaks.
Don't try to push your limits between pit-stops. You may get there faster with fewer stops, but long periods of driving without breaks puts your health and the safety of other drivers at risk.
Driving takes a lot of brain power. It's hard to maintain the concentration, reaction times, and control needed to drive safely for long periods of time. You'll also arrive feeling fresher if you stop frequently to stretch – prolonged sitting in a cramp space can cause surprisingly severe muscle pain and stiffness.
As a general rule, aim to stop for around 15 minutes every two hours. Feel free to stop more often if needed. Remember – you should never "hold it" between scheduled bathroom breaks unless you want to arrive with a urinary tract infection.
Remember sun safety.
The sun doesn't care that you're in a car – you can still get burned. Protect your skin by applying a strong broad-spectrum sunscreen to any uncovered areas – arms, hands, face, thighs – 30 minutes before hitting the road.
You should also don a pair of polarized sunglasses while driving. Polarized lenses minimize glare that contributes to car accidents while also protecting your eyes from UV rays.
Keep a First Aid Kit.
A fully-stocked first aid kit is a must-have on any road trip. Accidents and medical emergencies can happen at any time and having some key essentials in easy reach can help you be prepared for anything that happens in – or near- your car.
Pack these items in your road trip first aid kit:
Band-Aids and bandages of assorted sizes for minor cuts and scrapes
Gauze pads
Adhesive tape
Antibiotic ointment
Antihistamines for allergic reactions
Hand sanitizer
Hydrocortisone cream for rashes and insect bites
Ibuprofen, Acetaminophen or Aspirin to reduce pain and fever
Aloe Vera for minor burns
Antiseptic wipes
Small scissors
Tweezers
If you return from your road trip feeling poor, Urgent Care of Fairhope can help. Our caring medical team can handle any result of a road trip gone wrong, from nagging back or neck pain to digestive upset to minor injuries and more. There's no need to make an appointment – just hop back in your car and drive to our convenient Fairhope location.