7 Ways to Celebrate National Fitness Day in Fairhope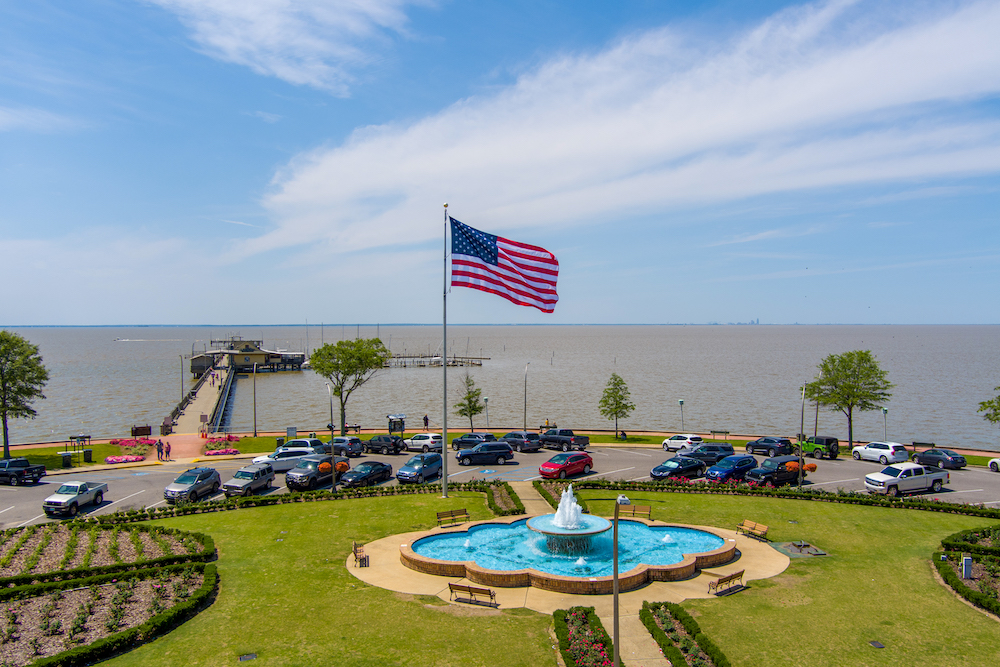 How do you celebrate good, healthy fitness? Do you enjoy a brisk walk or an upbeat dance session? Are you more of a runner, or a cyclist? Do you dive into a healthy snack that gives you lots of energy?
There are so many awesome ways to get fit, especially in the cities along the Eastern Shore, including Fairhope. The area is pedestrian-friendly, full of picturesque scenes, and bursting with unique businesses and people dedicated to helping you stay in-shape. Whether you're far along in your fitness journey or are just getting started, Fairhope is a great place to find new and fun ways to get – and stay – fit.
Why are we focusing on fitness? First, because physical fitness plays a key role in overall health. But also because May 7, 2022 is National Fitness Day! This fun holiday encourages us to get out, get moving, and discover our favorite fitness activities.
If you'll be in Fairhope for National Fitness Day, here are some ideas to get you inspired.
Take a Nature Walk.
There are several Fairhope parks with scenic nature trails that allow you to log miles that keep your mind and your muscles engaged. Local favorites include North Beach Park, a vibrant ecosystem of native trees and birds; Knoll Park, a unique longleaf pine forest; Magnolia Beach Park, lined in live oaks draped with Spanish moss; and South Beach Park, a small but pretty walking park on the southside of Fairhope Municipal Pier.
Stop by Soul Bowlz.
Need some healthy fuel before starting your fitness routine? Stop by Soul Bowlz for an energy-boosting snack packed with South American superfruits and lots of yummy toppings. You can choose from a variety of specialty flavors designed to boost your mind, body, spirit, and soul, or build your own from a large list of add-ons like hemp granola, chia seeds, fresh fruit, whey protein, nut butters and more.
Play at Fairhope's Community Park.
Why not get the whole family involved in better fitness? Pack up the kids and head to Fairhope's large, modern playground for a day of outdoor play. There's plenty of open space for a game of catch or family tag, and the kids will love climbing the tall corkscrew towers and running through the splash pad.
Enjoy a game of Disc Golf.
Head to Fairways of Fairhope to try out this wildly popular game that is half frisbee, half golf, and 100 percent fun. It's also one of those activities that helps you get fit without actually feeling like exercise. Each game involves a great blend of walking, throwing, carrying, and squatting, so you're working your entire body. Bonus points if you throw in a victory dance when you're done.
Join a new class.
Staying fit is always more fun in a group! Fairhope is full of fun and welcoming fitness classes that are great for people of all ages and abilities. The Fairhope Recreation Center has a full schedule of monthly classes like spinning, zumba, water aerobics, and barre for members to enjoy. There are also a number of independent gyms and fitness facilities in the area that offer everything from yoga and pilates to full-body bootcamps and more.
Bike around the city.
Biking is an easy, low-impact way to get fit, and there are few places more bike-friendly than Fairhope. In fact, our downtown and waterfront districts are part of the Eastern Shore Trail, a 22-mile biking path that runs along scenic Mobile Bay from South Fairhope to Spanish Fort and Weeks Bay.
This local company specializes in raw organic juices that are cold-pressed, nutrient-dense, and totally delicious. They use only organic fruits and vegetables that are pesticide and preservative-free, so you can feel good about every glass you buy. They even offer custom juice cleanses and detox blends to help you reset and refocus your diet.
Physical activity is the best way to stay fit, but it can lead to injuries. Luckily, Urgent Care of Fairhope has the staff and equipment needed to examine, diagnose, and treat minor injuries like sprains, muscle strains, fractures and more. Walk-in at any time during operating hours to get the professional care you need to get back on the grind!